October 13, 2020
Kings View Announces New Chief Finance Officer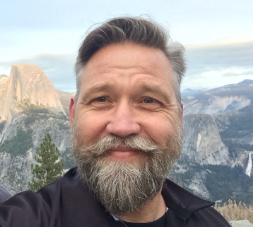 Fresno, CA, October 5th, 2020 – Kings View announces the hiring of Michael Kosareff, CPA, MBA as Chief Financial Officer. Michael joins Kings View with over 16 years of not-for-profit healthcare experience in addition to Big Four public accounting and Fortune 500 work.
Michael is a graduate of California State University, Fresno with a Bachelor of Science Degree in finance, Master's in Business Administration.
Michael will be responsible for overseeing all financial operations of Kings View and its sister company Kings View Professional Services. Additionally, Michael will oversee financial reporting, analysis, internal control, audit and tax facilitation.
Amanda Nugent-Divine, CEO stated "Michael brings a wealth of experience with him and will be instrumental in helping Kings View navigate our new post-covid reality and achieve our goals of entering the managed care space."
Michael said "I'm grateful for the opportunity to serve at Kings View. I look forward to working with the team to further expand the organizations exceptional services as Kings View approaches its 70th anniversary."
Kings view was founded in Reedley, California in 1951 by the Mennonites to address the need for treatment of mental health.  In the 1960's and early 1970's, the scope of services was expanded to include drug and alcohol treatment through several community programs.  In 1975, a day facility providing activity and work experience for developmentally disabled adults was established in Merced County.  A drug and alcohol prevention and restoration program were created in Fresno in the 1980's.  In 1998 a TelePsychiatry program was launched to bring much needed psychiatric care to patients in more rural areas who may not have local access to such facilities.  Currently Kings View offers the following service lines: Mental Health, Drug and Alcohol, MIS for Electronic Health Records, Adults with Intellectual Disability Services, Youth Empowerment Programs, TelePsychiatry, Central Valley Suicide Prevention Hotline and Health Information Analytics and cost reporting.
Contact: Beverly Raine at 559.256.7605 for more information
Kings View is a non-profit 501C3 health care provider delivering a diverse array of behavioral health care services and technology solutions.